HOME IMPROVEMENT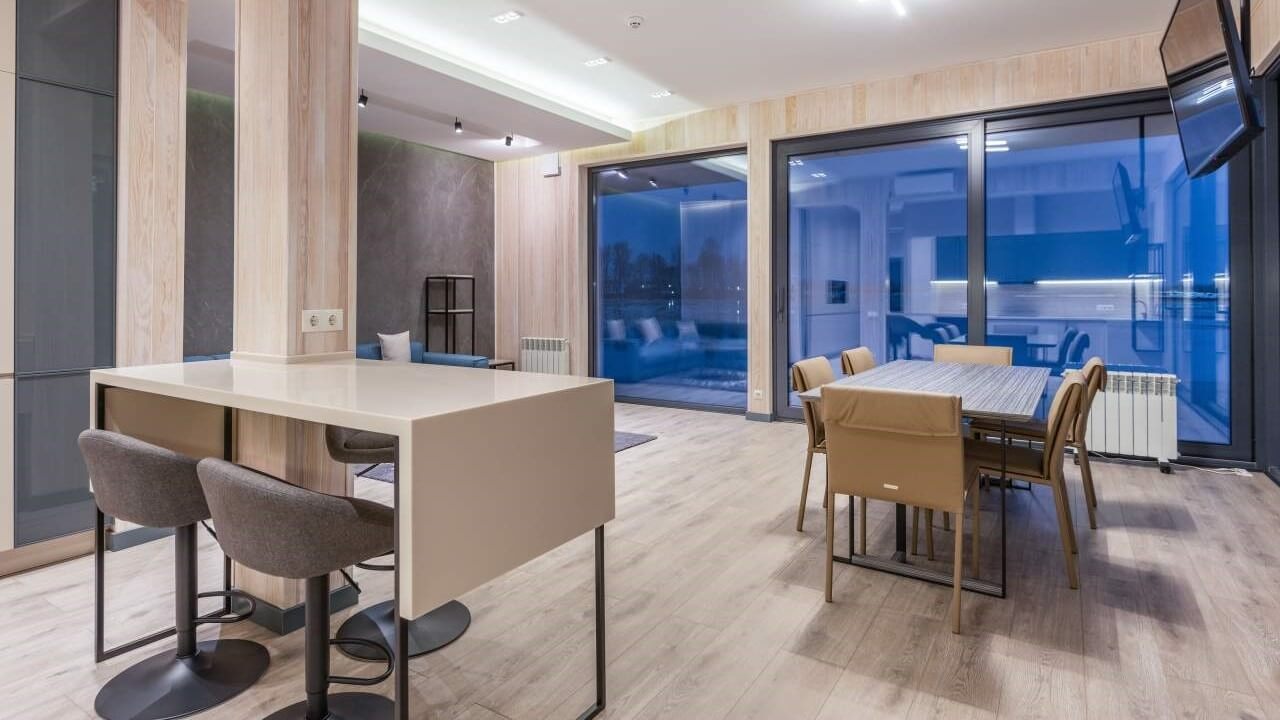 Many homeowners often target their floors when they do home improvement projects. Sometimes it ends well, but most of the time, it does not. Homeowners often try to do the job themselves and end up with a monotonous-looking floor like uniform flooring all over the house. Even though it is practical, it gives off a dull vibe and may cause trouble in the long run. For example, if you decide to use marble as your uniform flooring, it might not suit the kitchen well. It is essential to consider many things when installing flooring at your home, such as the state of each house area and what function the floor can serve in the said area.
It is always best to consult a professional in times like these. Flooring Installation Miami is a team of experienced flooring experts who are licensed to do the home improvement you have been trying to achieve.
WHAT WE CAN DO FOR YOU
Flooring Installation Miami can give you tips and pieces of advice on the best flooring to use at your home. If you call us for an appointment, we will visit your home for an inspection. It is a part of the planning process to see the actual project site to understand what we are dealing with. Once everything is noted, we would inform the client of the possible flooring type that they can choose from to be installed at their home. We have a variety of flooring choices for the client to choose from. We can show samples from our portfolio for an easier way to imagine how these floor types would look like in your home. After the client has chosen, we would be setting the installation schedule.
Once the installation is done, we would check if every area of the flooring was covered well. This is a way for us to assure the client of the quality of our work. We leave them with a piece of good advice on maintaining the beauty and cleanliness of their flooring. Flooring Installation Miami values clients very much that we also offer our services if needed in the future. After all, our client is connected to us through the work we have done on their property.
WHAT TO EXPECT FROM US
When choosing the right flooring for your property, remember that we are only here to guide you. We cannot decide for our clients. If our clients do not have the slightest idea of what floor type to choose, we give our suggestions to which the final say still comes from the client. Our years of experience in the field have proven that interaction and collaboration with the client make for a healthy client-contractor relationship. It creates a certain amount of trust between the client and us. We pride ourselves on how clients believe in our abilities and rely on us when they need people to work on their property. Our way of dealing with our clients earned us the reputation of being the best in what we do. After all, the clients are our priority at Flooring Installation Miami.
TALK TO FLOORING INSTALLATION MIAMI TODAY
You might have plenty of questions about the services we offer and the details of how we work on each project. If you do, your best bet is to contact our customer service representatives who are always ready to answer your queries. Flooring Installation Miami also accepts visitors in the showroom who would like to see different floor types on display. Book your appointment today and call us!