Linoleum Flooring
Miami

Prices and Installation Cost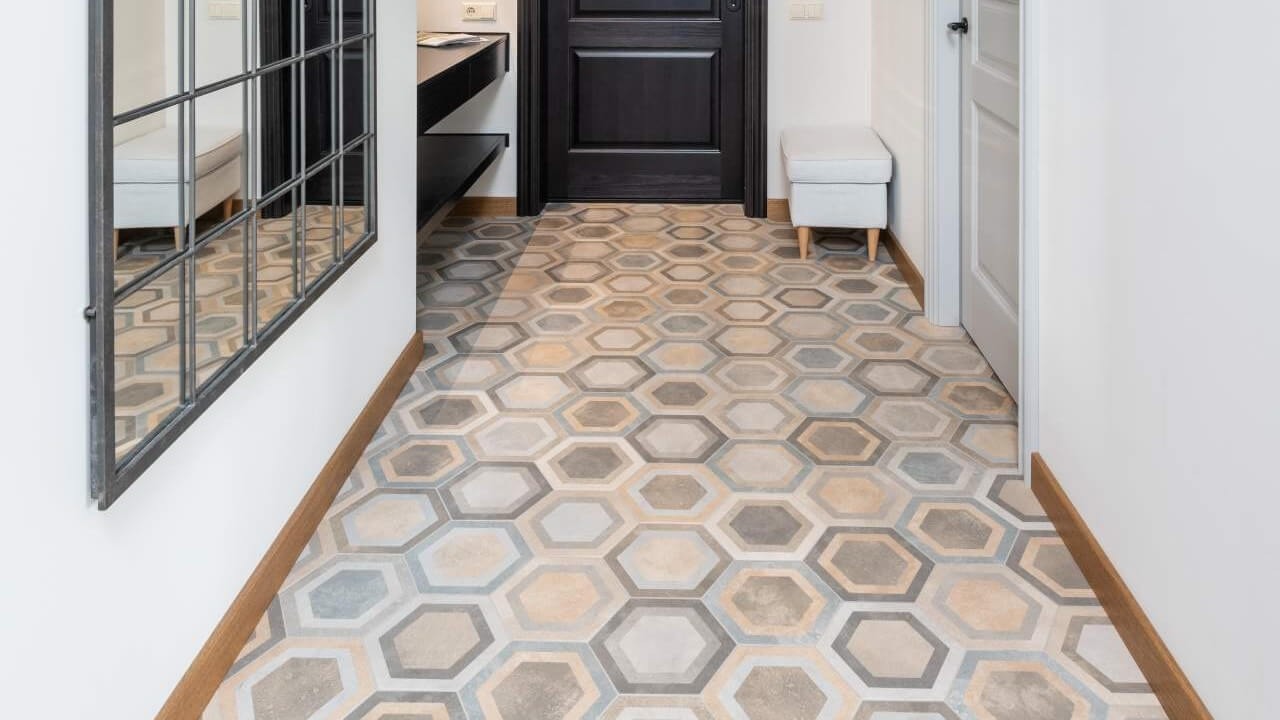 Linoleum has been used as a flooring material for a very long time. However, it has become increasingly popular due to the new manufacturing techniques that make modern linoleum floors more stylish and beautiful. It is also one of the cheaper alternatives for expensive Miami Laminate Flooring materials, such as hardwood and tiles. So, no wonder why many homeowners are considering linoleum floors for their homes.
Here is a helpful guide for you if you are considering installing linoleum floor FL in your home.
Types of Linoleum
Sheet linoleum is the most common form of linoleum that you would often see in the home and has been used for ages. But today, you can find several forms of linoleum, and you have more choices to choose from.
Sheet Linoleum

Sheet linoleum is the most common and the oldest form of the linoleum floor. It is also the most popular form to use in wet areas, such as kitchens, bathrooms, and laundry rooms, because there are no seams to deal with unless it is a larger room, which significantly reduces the chance of water getting through. The average cost of sheet linoleum per sq. feet is $2 to $2.50.

Linoleum Tile

Linoleum tiles have been available in the market for some time; however, most of them are replaced by vinyl in several homes. There are still a few companies that produce linoleum tiles available in several selections of styles and colors. Linoleum tiles have an average cost of $3.50 per square foot.

Linoleum Planks

Linoleum in plank form is also available in the market; however, this form is quite rare. It is made similarly to LVP as it has a base, a core layer, and a top made from linoleum. Linoleum planks are easiest to install, but they have limited styles. Linoleum planks may cost $5 to $ 7per square foot.
Linoleum Flooring Miami Cost Factors
Linoleum floors are more complex than they look when it comes to their costs as there are several factors considered, such as the quality, format, and green factor.
Quality

Unlike solid hardwood flooring, linoleum does not have a grading system, so the easiest method to identify the overall quality and durability is to consider the thickness, surface treatment, and warranty. These three factors will vary depending on the manufacturer and directly affect the final cost of the product.

Green Factor

Modern linoleum is environmentally friendly and better left alone or covered up. That means the green factor is applicable for this flooring type, although some companies are more environmentally friendly than others. The material used and manufacturing process in making flooring eco-friendly have a significant impact on the cost as well.

Format

Each form of linoleum has different prices. Tiles and planks are sold by the box, but the former is more expensive than the latter. Sheet linoleum often comes on a roll in spite of its namesake and is the most affordable form of flooring linoleum FL.
Linoleum Flooring Installation Cost
The labor cost for linoleum installation is around $36 per hour, but projects may also be priced by the job. The removal and disposal of an old floor, measuring the tiles, laying underlayment, and caulking will increase the number of hours to the job.
It would be best to leave the installation of your linoleum floors to the professionals as it requires cutting, particular tools, accurate measurements, the appropriate materials, and skills to install it right.
Contact Us Today For Quality and Affordable Linoleum Flooring Miami
Our Linoleum Flooring Miami offers affordable and quick installation of linoleum floors. We have experts who have been in the business for years who can provide you excellent service and exceptional results.
Contact Miami Epoxy Flooring today to get the best Linoleum Flooring Miami at the best price.