Miami

Laminate Flooring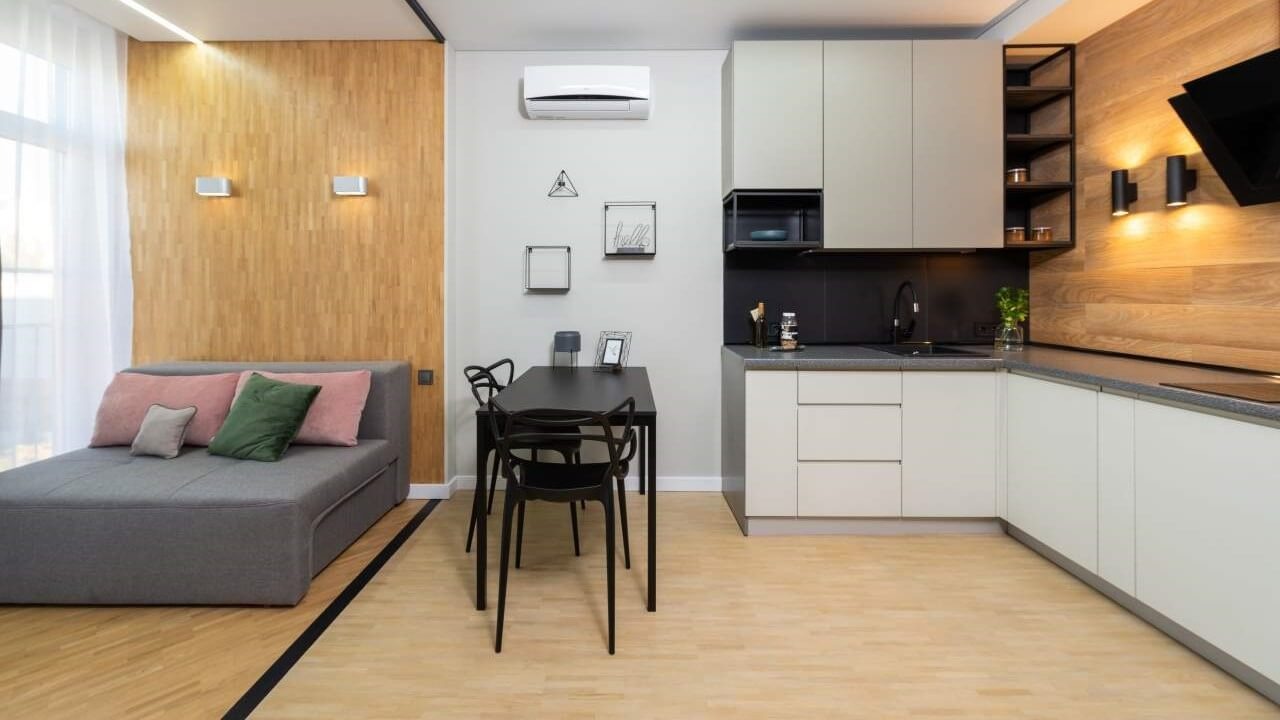 Identifying the best flooring contractors in Miami FL in four ways.
A great choice of flooring would indeed create a confident impression of your home. It is essential to choose the best flooring that would suit the elements that make up your home. Laminate flooring is one choice that people favor recently. It imitates wood which gives off a regal, plain yet classy, and sharp look without having to pay the same price as purchasing hardwood for your floor. It is a cheap, versatile, and durable floor type. One that will make your house look better and more improved.
Miami Laminate Flooring can help you transform your home just by switching your floors to laminate flooring. The team's years of experience installing laminate floors to numerous households in Miami proves just how efficient they can be in doing their job.
WHAT WE CAN DO FOR YOU
Laminate flooring is simple to do. It comes in planks or tiles, so putting them together and attaching them to the ground would not take so much effort. Since these are just wood imitations, nailing it on the ground is not necessary to do. Our team of professionals at Miami Laminate Flooring can do this fairly quickly and accurately to what the planned floor design will be. Once the laminate flooring is installed, our team will leave you tips on maintaining the beauty of your floor. Much like Vinyl Flooring Miami and linoleum flooring laminated flooring is also versatile and durable. It takes a long time to wear down despite heavy foot traffic due to the reinforcement of a thin foam sheet underneath it that absorbs weight and protects it from pressure. It is also very easy to clean with just sweeping and wiping with a damp mop. Most laminated flooring tiles are already coated with a solution that would protect them from water damage as well as keep their appearance shiny and smooth.
Apart from all the good things about laminated flooring, it is also important to note that finishing and polishing it like wood would not work. In other words, if your floor is worn down you will have to replace it with a new set of laminate flooring. If this situation ever happens, you can always call Miami Laminate Flooring for your laminate flooring needs. Our team will replace your old laminate flooring with a new one. What makes this good is that you can choose a different design over the others you already had. It gives your home a fresher look; no one will get bored with how your house looks! You can choose between wood-looking, or rock-looking laminated flooring tiles or planks.
Although it may seem like you can do the job of installing laminate flooring by yourself, it is still your best bet to let professionals handle the situation. Miami Laminate Flooring has years of experience in the field and is known as one of the best in FL. You can never go wrong with choosing us as your partner in improving the way your house looks.
CALL MIAMI LAMINATE FLOORING NOW
Many homeowners would prefer to have laminate flooring in their homes due to its affordability and making a home look glamorous. Miami Laminate Flooring is more than happy to install these fantastic floors in your home. If you have questions about the services we offer and how we can help you, do not hesitate to call our customer service representatives who will answer all your questions. You can also visit Miami Epoxy Flooring to see what we have in our showroom and personally choose the laminate flooring planks you prefer.
Book an appointment today; call us now!