Vinyl Flooring
Miami

for Miami's vinyl flooring needs.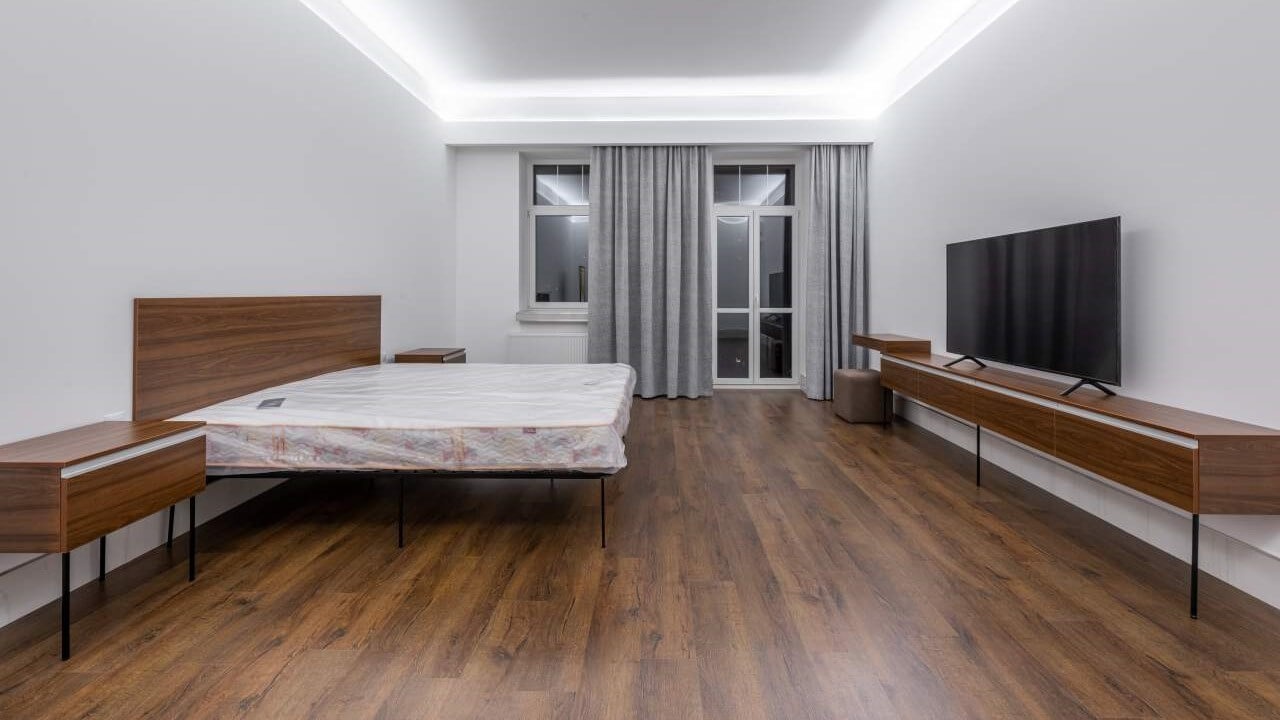 Living in Miami means constantly dealing with heat and humidity. These two factors can take a toll on your floors, especially if they are made of hardwood. Though elegant and beautiful, the hardwood floor is vulnerable to moisture and humidity, making it a wrong choice of flooring in Miami. Stone flooring would have been a fantastic choice if they were not attainable at skyrocketing prices. Luckily, Vinyl Flooring Miami has a solution for you: vinyl.
The Beauty of Vinyl Flooring
The moment you read the word "vinyl," you probably felt off-put. Do not be. Vinyl flooring products have come a long way through the years. The vinyl flooring we would talk about here is not the same as the vinyl flooring your grandparents used to have on their kitchen floors.
Vinyl flooring has become quite a game-changer. Do you want a ton of design options? Check. Do you want Hardwood Flooring Miami with a maximum of 35-year warranty? Check! Do you want something economical? Check! Do you want a flooring type that can be quickly installed? Check! How about flooring that is entirely and genuinely waterproof? Can we also interest you with flooring that is child-proof and pet-proof? Perhaps you would also like your floors to be sound-resistant? Or maybe you want your flooring to look and feel like natural wood? If you wish to have all of these things, you want Vinyl Plank Floors Miami.
Luxury for less.
Vinyl flooring comes in sheets, planks, and tiles. But if you want vinyl flooring with a more premium feel, choose planks over sheets or tiles.
A luxury vinyl plank is designed to imitate hardwood floors. Vinyl Plank Floors Miami offers a wide variety of wood designs. It is in a league of its own in terms of texture and foot-cushioning resilience. Vinyl Plank Floors Miami's incredible durability is attributed to the high-grade materials used to create its four layers. It can also be easily installed on any floor through a click-and-lock system.
Installation
Despite it being a DIY-friendly flooring option, having it installed professionally is most recommended. The floor must be evaluated for its conditions and prepared for installation to get the most from a luxury vinyl plank's features. Included in the preparation stage is removing the trim moldings carefully to be placed back once all the planks have been installed. Uneven flooring must be addressed by either sanding down high points or filling the low spots. Measurements must be taken precisely so the planks can fit in areas with protrusion. In addition to that, vinyl planks expand when the temperatures change. You should make sure that the gap is not too wide nor too narrow.
Some Good News
Thinking about making the shift to vinyl flooring? Good news! Miami Epoxy Flooring can provide you with consultations. Our friendly flooring specialists have served hundreds of clients, making them very knowledgeable of every product available. In addition, apart from being the most reliable source of top-of-the-line vinyl flooring products in Florida, Vinyl Flooring Miami also offers installation services! This means that you can get high-quality vinyl flooring products and professional installation services all in one place!
Reach out to Vinyl Flooring Miami for inquiries.
Life is too short to hesitate on doing something as extraordinary as upgrading your floors. Reach out to Vinyl Flooring Miami for inquiries about our products and services.